TUMAINI (EXPECTATION) TAILORING GROUP  –  News brought back by Bina and Terry Richter, following their recent visit to Pangani
The group started in 2008 with 3 skilled tailors and 6 trainees. At that time we had 2 sewing machines until 29/6/12 when we received 5 machines from TFSR-Cymru via Sido Tanga office.
ACHIEVEMENTS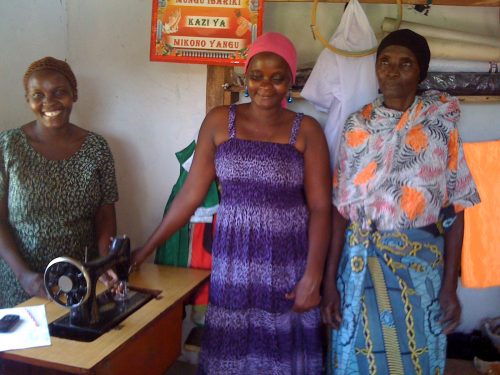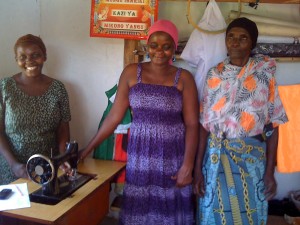 Our work has improved by 80%
The income to our families have increased
We have taught 11 trainees
We have provided school uniforms to Orphans.
We have more people interested in joining us
WE WOULD LIKE TO THANK
Sido – Tanga, for providing training on how to repair sewing machines.
TFSR- Cymru for making things happen.
Good luck to you all – we will be happy to provide more machines for your trainees