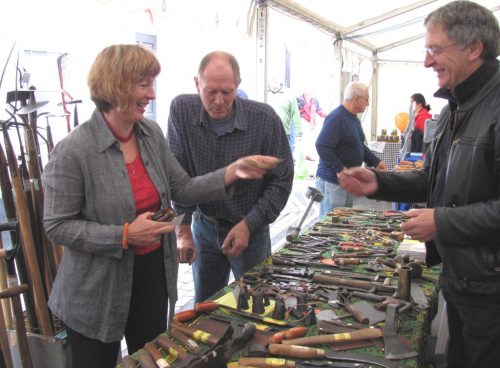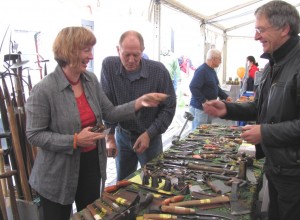 Jane Davidson,  Welsh Assembly Minister for the Environment, was impressed with the Fair Trade tools on our stall at the Brecon Beacons Green Fair.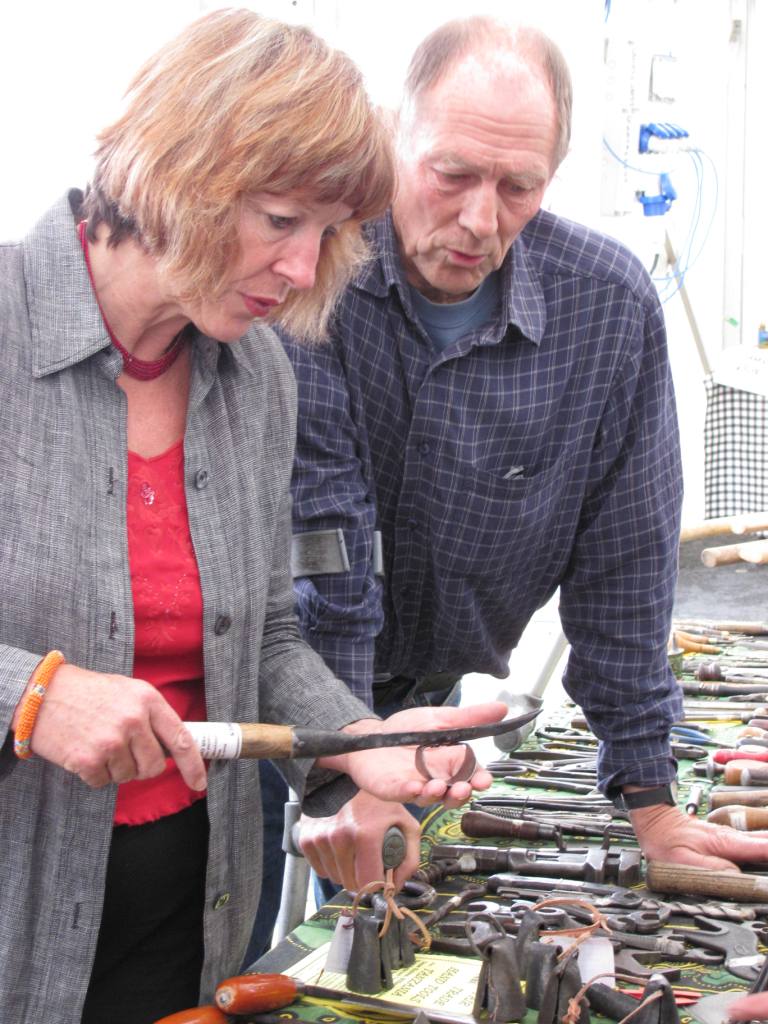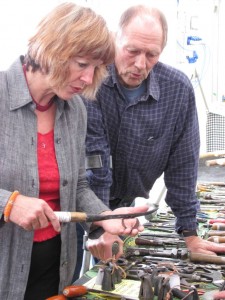 .
.
.
.
.
She was one of many who bought a goat bell made from recycled steel by Milundumo Group, rural blacksmiths from Shinyanga Region.  They plan to buy a shearing machine with the money they have earnt, which will speed up their production in future.
.
Jane Davidson buying a rootlifter made in Shinyanga by Tugeme Blacksmiths.