Sewing Machines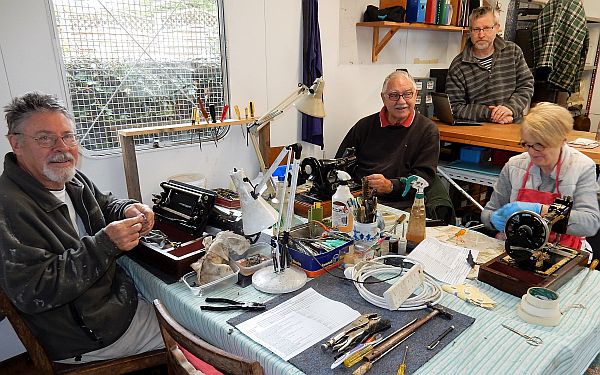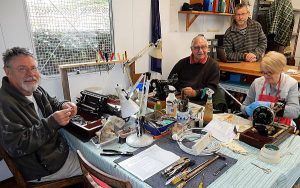 For the past 15 years we have been running a regular sewing machine repair workshop in Crickhowell.  This has recently moved to a new location at the rear of Abergavenny Community Centre.   Over 1600 machines have been restored to their former glory to date; hand and treadle machines, plus electric zig zag and embroidery machines.
Alec our sewing machine co-ordinator has increased the days we operate to Tuesdays, Wednesdays and Thursdays.    There is plenty of space for more volunteers to join our sewing team, to help refurbish machines to be sent to women's groups in Tanzania.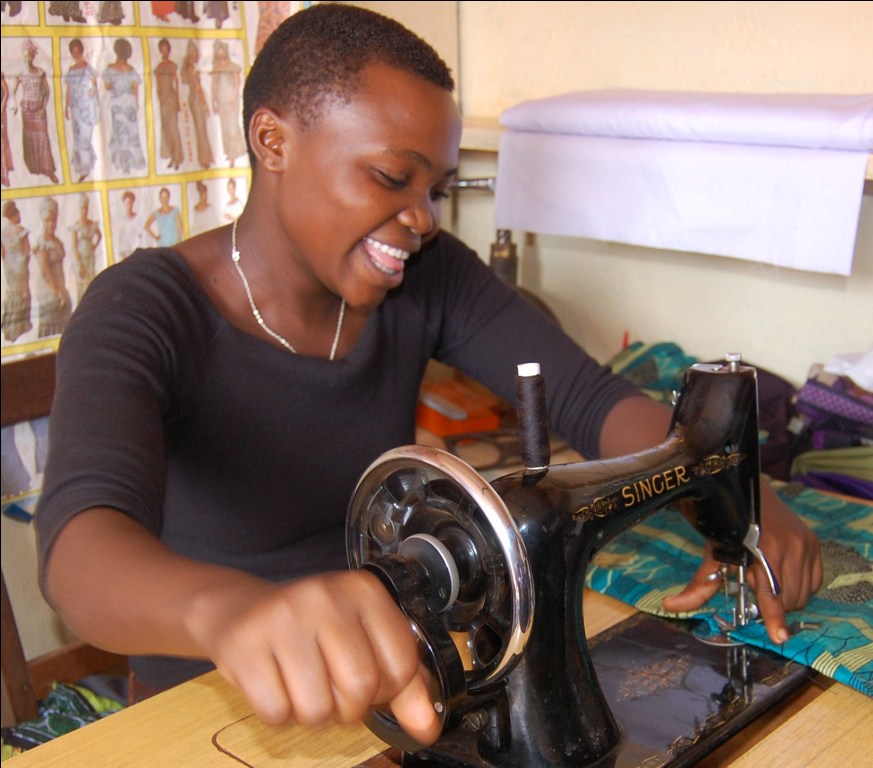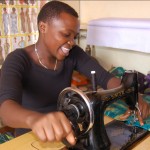 The Amani Tailoring Group in Tanga Region, is one of the many groups that have received sewing machines.  Jennifer Clements was one of five trainees with the group.
She stayed for two years with the group and has now returned to her village – where she has been given a machine so that she can make use of her newly learnt skills, earn an income and provide tailor's services in the village.  There is plenty of demand for these machines, and plenty of work for them as soon as they arrive.
Our Sewing Machine Workshop is at the rear of Abergavenny Community Centre, Merthyr Road, Abergavenny, NP7 5BY.  Pedestrian access also on Park Street.
Best to use the Merthyr Road entrance through the car park – plenty of parking. We are in the dark green Portacabin.    Telephone number – 07403 642 973
email us for more details: sewing.machines(Replace this parenthesis with the @ sign)tfsrcymru.org.uk
Opening Times
DUE TO COVID THE SEWING WORKSHOP IS PRESENTLY CLOSED
Wednesdays: 9.00 am – 4.00 pm
Thursdays: 9.00 am – 4.00 pm